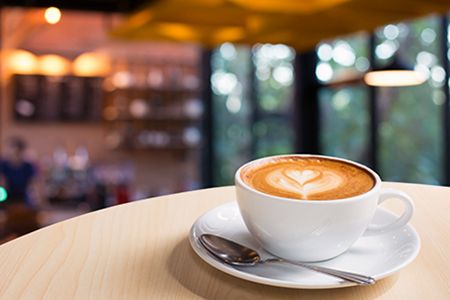 Instant Coffee Powder
Spray Dry Instant Coffee Powder Supplies
Various coffee powders will result in flavored coffee powders depending on the origin, the style, and the processing methods. Our experts will help you select the most suitable flavor forms and delivery systems for your application to make the best beverages.
---
We have various kinds of aroma and flavor coffee powder for our customers. Our Company products could also be applied Instant coffee powder to brewing, can and bottle packaging, and baking.

Chia Tza Teng provides a one-stop service for our customers to choose from based on their different demands.
2022 DM
Raw Materials and flavoring Powders Catalog.

Download
Instant Coffee Powder - Spray Dry Instant Coffee Powder Supplies | ISO & HACCP Powdered Bulk Flavoring for Drinks Manufacturer | CHIA-TZA-TENG INTERNATIONAL CORP.
Located in Taiwan since 1993, CHIA-TZA-TENG INTERNATIONAL CORP. has been a flavoring powders for tea and drinks manufacturer. Our main flavoring powders and mixes, including Instant Coffee Powder, Tea Powders, Creamer Powders, Flavoring Powders, Jelly Powders, Pudding Powders, Smoothie Powders, Topping Powders and Coffee Powders, which are FSSC 22000, ISO 22000 and HACCP certified.
We are the Beverage & food processing plant with R&D as the core value, custom development, and raw material sales. Committed to the professional manufacture of beverage flavoring powder and product research and development of important roles. We accept the United States FDA Official overseas supplier audit and third notary unit food safety audit, the implementation of food safety supervision and audit, and the introduction of automatic. We provide one-stop service including custom flavor powder formula, custom packaging, private label service. With more than 16 years tea / drink powder manufacturing and production, CTT-FOODS is specialized Products: Beverage Raw materials (Non-dairy creamer, instant flavoring powder, pudding, and jelly powder, topping powder, three-in-one coffee, and milk tea powder.) and manufacturing services (business kilogram packs, sachet bags OEM).
CTT-FOODS has been offering our customers high-quality Tea Powder, Creamer Powder, Flavoring Powder, Jelly Powder, Pudding Powder, Smoothie Powder, Topping Powder, Coffee Powder, both with advanced technology and 16 years of experience, CTT-FOODS ensures each customer's demands are met.